I have for sell software
ScanXL Professional v3.5.1 Multilanguage
Price in PM, ask me for the best price!
Professional Software ScanXL OBD2 FOR ELM327 Diagnostic Car Engine Sistem
ScanXL Professional v3.5.1 is an advanced diagnostic software package for the professional auto mechanic or a serious do-it-yourselfer.
The Professional version supports a number of extra features: customizable data alerts, OBD-II terminal, custom plugin support, as well as support for a number of external sensor modules.
Supports all list OBD-II compliant vehicles, including EOBD and JOBD vehicles. See complete list of supported vehicles.
Scalable vector graphics look great at any resolution.
Dyno and Drag Strip measure horsepower (manual transmission only) and acceleration.
Customizable Graphs, Maps, and Gauges help make sense of the data.
With Freeze Frames you will be able to retrieve a "snap-shot" of sensor data when your ECU stores trouble codes.
Don't wait until you have a problem with your vehicle. Use ScanXL's Data Logger to record healthy engine parameters and use that data to help spot problems in the future.
Alerts feature produces an audible warning when a parameter value (coolant temperature, RPM, etc) goes outside normal operating range (Pro version only).
After clearing trouble codes, check Monitor Status to see if your vehicle is ready for emissions testing.
The Vehicle Manager can keep track of multiple vehicles and owners simultaneously.
Javascript engine lets user define custom parameters (miles per gallon, acceleration, etc).
Multi-language support: German, Portuguese, Dutch, Polish, Italian, Greek, and Spanish.
Interface Cables:
    PCMSCAN supports the following OBD-II interface adapters:
    ELM320, ELM322, ELM323 (v2.x)
    ELM327 (all versions)
    Autotap AT1, AT2, AT3, AT123 (v2.x)
    VIA LDV100, LDV200, LDV300, LDV123
    Multiplex Engineering T16
    Any SAE-J2534 compliant OBD-II interface
Works on any Windows PC. Windows XP, Vista and Win 7/8
ScanXL Professional v3.5.1 - diagnostic software for cars via OBDII (OBD2) adapter ELM327.
- O.S.: Windows XP; Windows Vista; Windows 7
- CPU: Pentium/Athlon 800 MHz or higher
- RAM: 128 MB of system memory
- Hard Drive: 100 MB of available space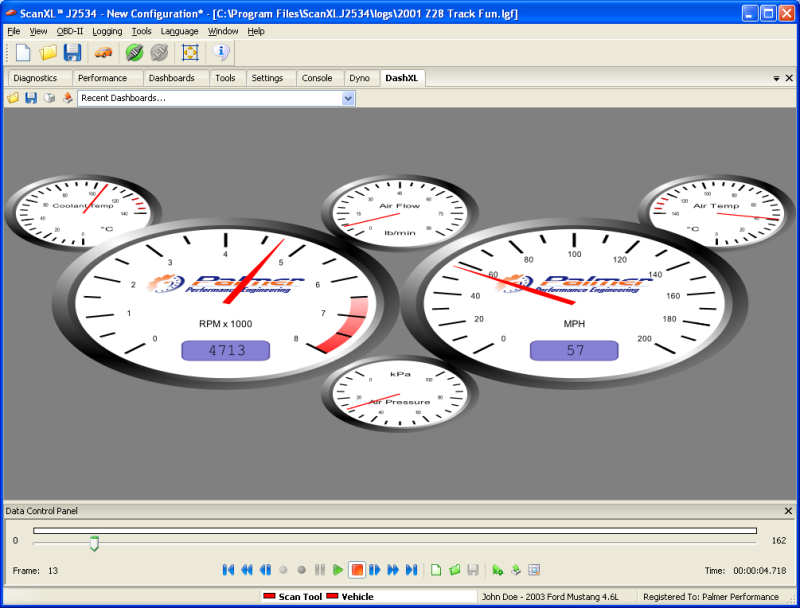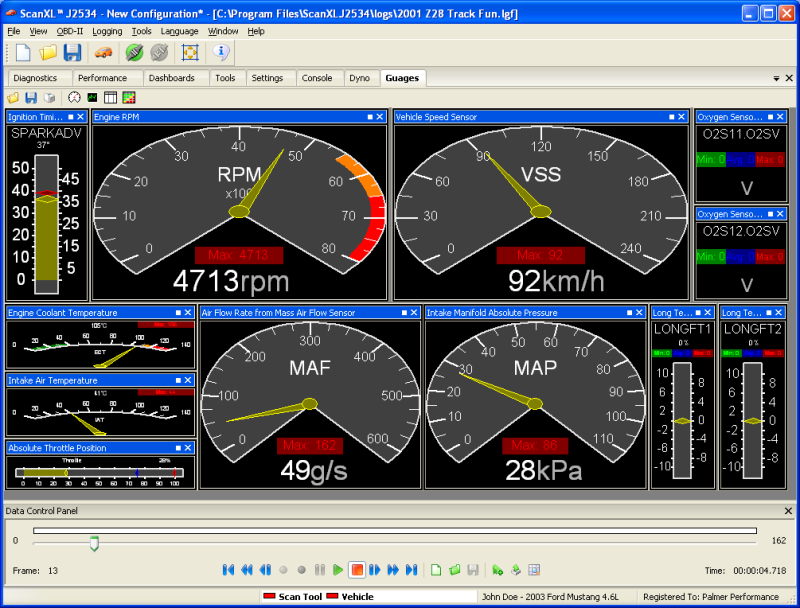 ---
Permissions in this forum:
You
cannot
reply to topics in this forum